After our last breakfast, we snorkel again and see a turtle. The tide is high and the jump from the jetty in the water less challenging than yesterday at low tide.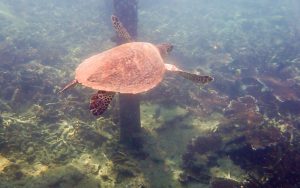 It's time to shower and finish packing. A last lunch has been ordered during breakfast to facilitate the payment. Our bar bill is pretty consequent!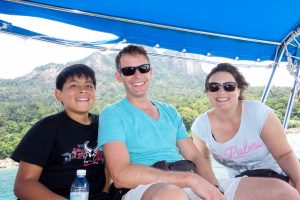 The long trip back starts at 12:30, the speedboat takes us to the Genting Jetty were we wait an hour with a lot of locals ready to go to the main land.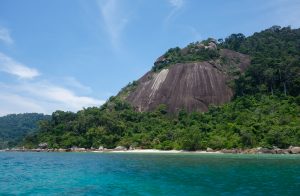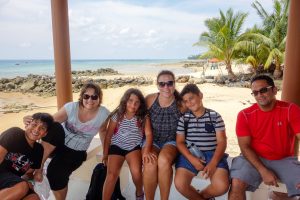 The Ferry finally arrives and makes a couple of other stops on northern jetties on Tioman before crossing to the mainland. We see the Jerantut, the hotel that the agency primarily quoted for us. We were wise to ask for the Minang Cove instead!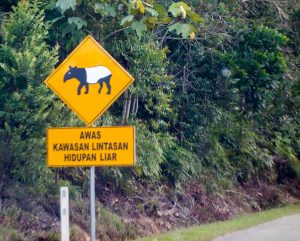 Our driver collects both families, Arash has the good idea to grab some munchies and water. It will prove useful as the trip is very long and the closer we get to the border the denser the traffic. Seeing that we are getting closer to a 9 o'clock ETA, Arash and Dragana both type furiously on their phones to coordinate our arrival. Arash orders Indian take away while Dragana gives instructions to Maricel to set the table. All this is very efficient and once at their pad, we just have to slip our feet under the table and sample some great Indian food.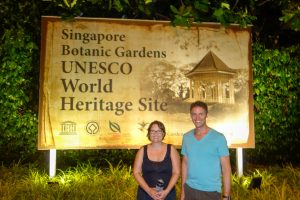 The kids are super tired and they don't have to be pushed too hard to go to bed. Arash has to deal with some emergencies at work, and Dragana is keen on sharing her experience of the Unesco classified Botanic Garden. It's pretty late, but this garden is open 24/7. It must be the only public parc in the world where it is safe to walk at night. The night is hot, we hop in a bus and we make a quick stop at Dempsey Hill were we discover how military barracks have been converted into trendy restaurants and shops.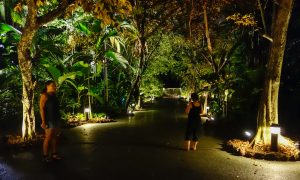 The Botanical Garden is exquisitely lit at night, and the atmosphere is very serene, shrouded in mystery. Dragana likes jogging in the park and we can understand why, it's big, has lots of hidden paths and interesting themes. It's a very pleasant walk that compensates for sitting for so long in the car and we feel ready for a night of sleep.
Tomorrow we get to take the kids to discover the park by day.