After a very short night they turn off the starry sky and simulate sunrise in the airplane, while outside it's still night and we can observe the coastline, fishing and freight boats lights.
Dubai airport is already very busy so we have to hang out in the air while waiting for a slot to land, but we must be on the wrong side of the plane because we don't see any special landmarks on the ground, like the Palm Jumeira or the Burj al Khalifa.
We did not register our small cases so we are through quickly again, the passport formalities are quick and efficient.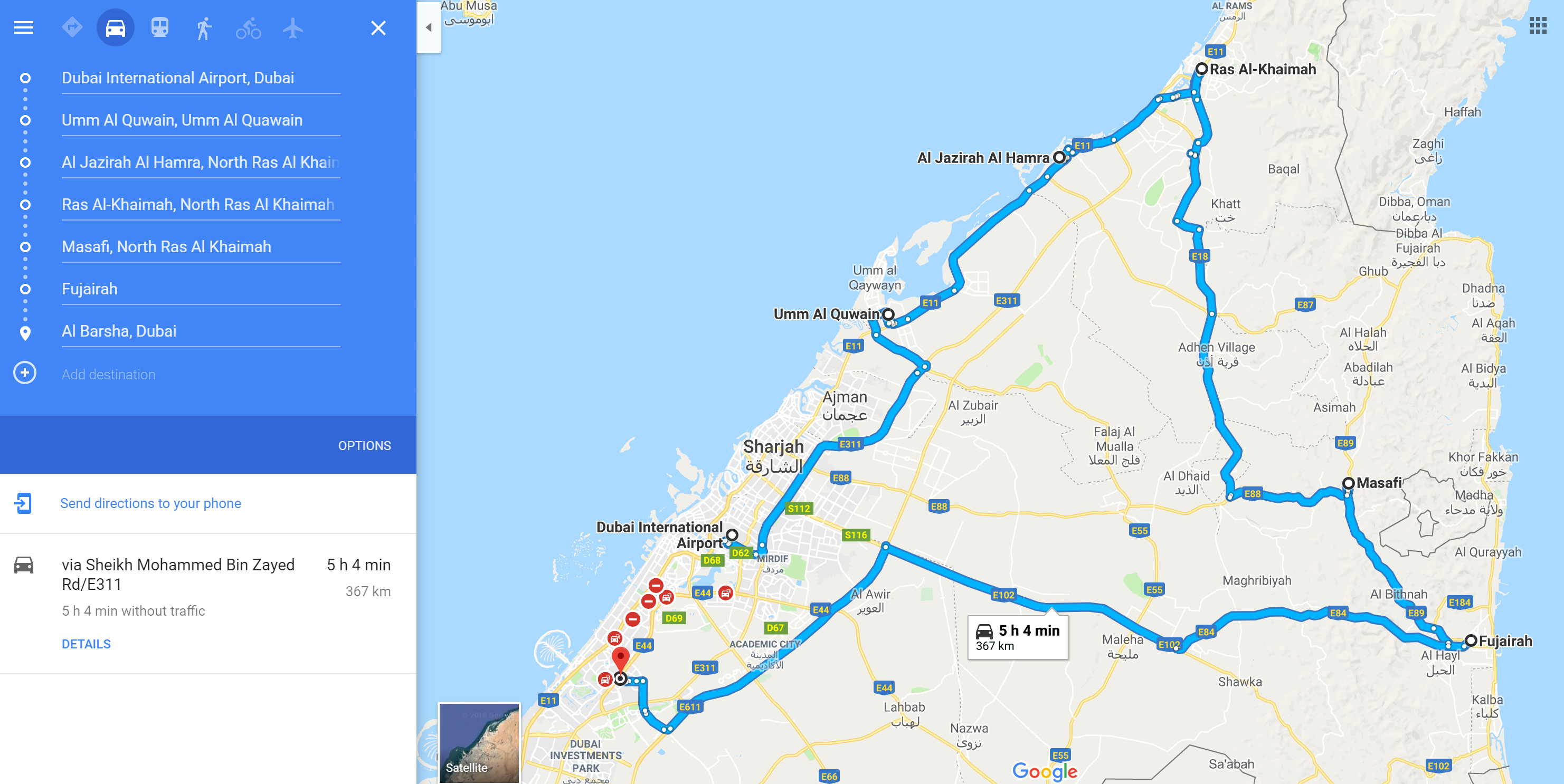 So we take possession of our little Hundai around seven, and head out due North. Sandra wants to drive through all the Emirates during our mini break! We soon hit a Carrefour, the chain is as well established in the UAE as in Oman, and stop over for a nice breakfast. The nice guy who serves us asks if Ryo is Filipino like him.
We cross Sharjat and Ajman to less built up Umm al Qwain and Ras al Khaimah. Sandra finds Jazeera al Hamrat, a small abandoned fisherman's village were we stop for a stroll. We discover that workers are working to restore the derelict village. It's full of birds: bee-eaters, doves, rollers…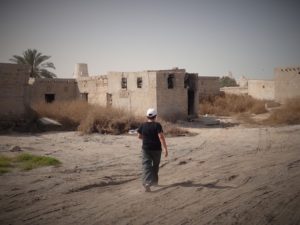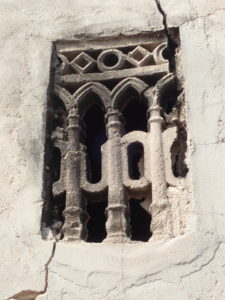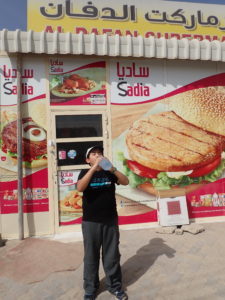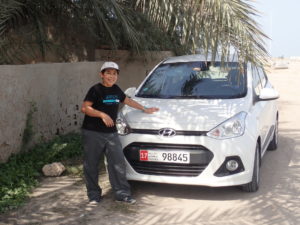 Further north we hit the Hajar mountain range that we explored already when we were in Oman. Sandra decides to head south and go across the mountains to go to Fujairah. It's home to a very new Sheik Zayed mosque. We grab a south indian lunch at a mall were Sandra gets to take a comfortable snooze in a red sofa originally supposed to accommodate PS3 gamers.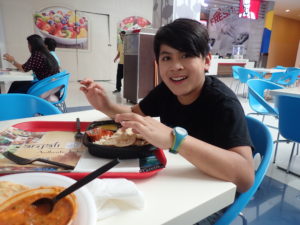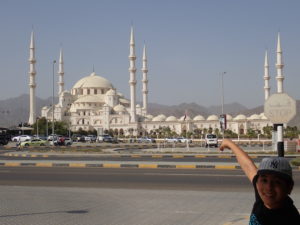 Back on the road we cross the mountains again before reaching the sand dunes and back to Dubai. We find our hotel, the Auris Inn al Muhanna. It's nice to take a shower and a snooze after all that driving.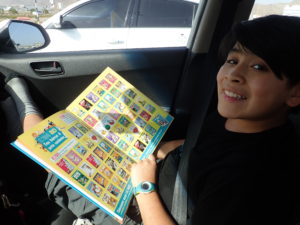 Our tentative to hit the pool is not successful as it closes at six, so we settle in the terrace lounge bar for a mint and lemon mocktail as the establishment is apparently dry. The day has been long, so dinner will be at the hotel, the buffet boasts excellent mezzes and we raid the pastry buffet before collapsing in bed for a much needed night of sleep.