Skye does some more birdwatching before breakfast. Ryo is treated to pan cakes, lucky boy!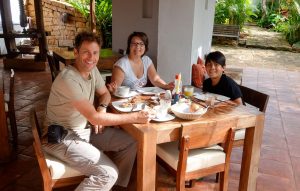 We the leave our peaceful patch of jungle at the hotel Achiotte to the comparatively very busy and noisy San Gil.
Luckily we are at hotel Wassiki, which is out of town, and to Ryo's delight boasts a swimming pool.
Despite a early arrival we can check in, and we take the bus to go in San Gil.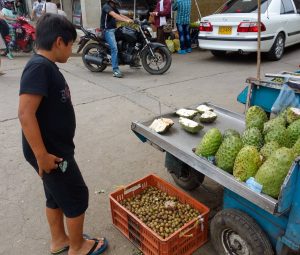 We pass buy our friend Esperanza's parents printing shop, but today they are not in town. We then go to Colombia Rafting Expediciones to ask the details about our caving trip tomorrow and finally set of to visit Parque Gallineral.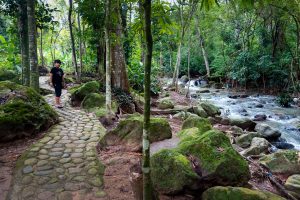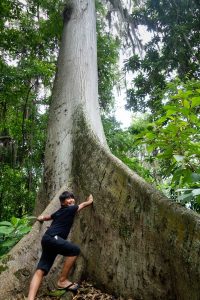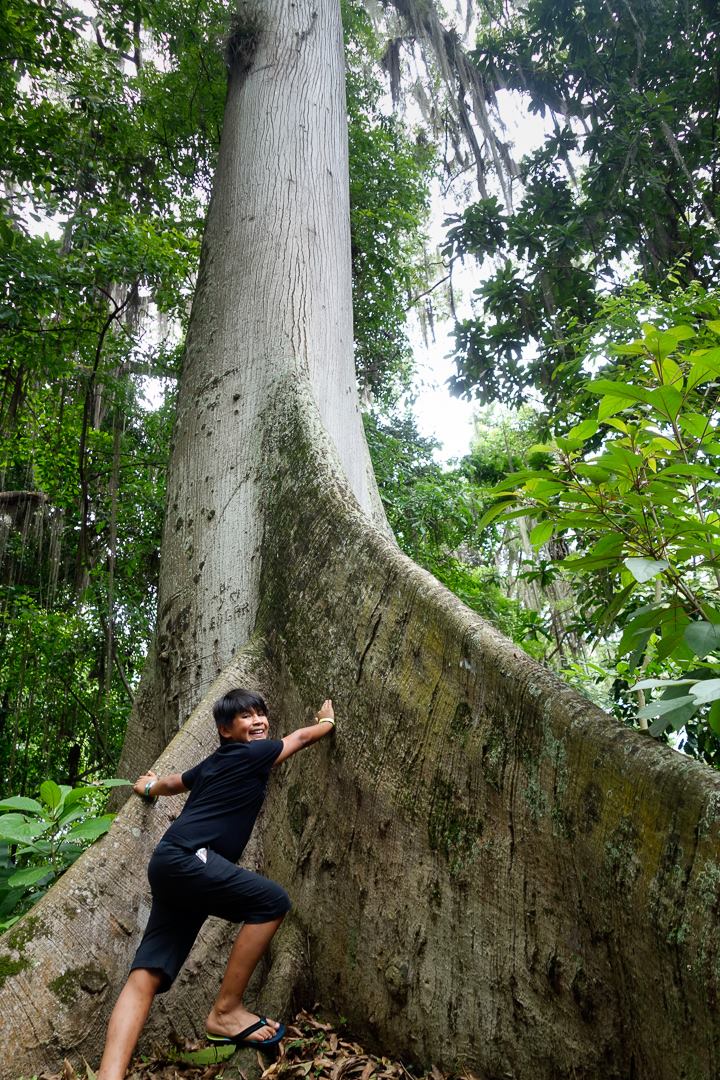 Two stray dogs find us entertaining and decide to follow us for all the visit! We wander the cobbled path in the jungle. The flora is very beautiful, Ryo enjoys feeding the squirrels. We stop at the park restaurant for lunch away from the city hubbub and as usual the servings are enormous!
Back on the bus, we decide to go to the town above our hotel, Pinchote. It's another typical little village arranged around the main square and its church. A quick walk down the road brings us back at the hotel were Ryo at last can jump into the pool exactly when the sky has decided to turn blue!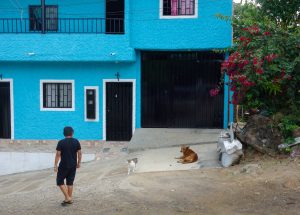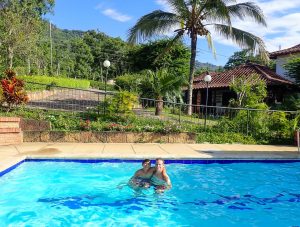 We elect to stay at the hotel for apero and dinner as they have a very nice terrace overlooking the valley. They don't have cocktails so we buy a small bottle of rum that will last for our tree evening here and pour some in a maracuja juice.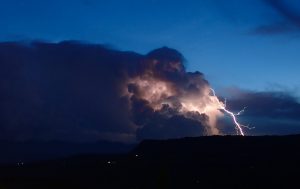 A fantastic thunderstorm looms in front of us and Skye gets to use a very cool long exposure mode that you can pilot from your phone. It's fascinating to capture lightning like that, we are mesmerized by the show nature puts up for us!